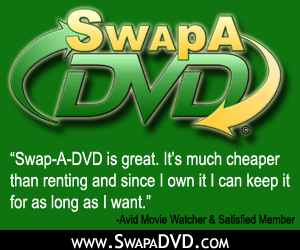 I just ordered God Rocks DVD for free from Swap-A-DVD. I've gotten a lot of free DVDs since I joined. I also was able to get rid of some DVDs that we don't care to keep anymore.
All you need to do is post your unwanted DVDs and wait for someone to request it. When someone does, you just purchase the postage, print out the label, and ship it out! You then get a credit to use to request a DVD that you want. When you first sign up, you'll need to post 10 DVDs to get your first credit, or you can purchase one.
If you're not already a member, sign up here.