My daughter just loves crafts. She's always asking for crafts to do. Just imagine her excitement when she saw the Creativity For Kids craft kits I got in the mail! We received these three kits:
Feather Fashions

Deluxe Glitter Art

The Gnome Garden
My daughter couldn't wait to get started on the Feather Fashions kit since she loves hair accessories. The kit included everything needed to make 2 headbands,
She designed her headband and I helped her glue all the pieces together. She wanted to make one for her baby sister also so I glued that one also. They turned out beautifully and she wears them every Sunday to church! And then when she had a friend over, they each made a feather clip and had a blast decorating them. And there are still plenty of supplies left to make barrettes.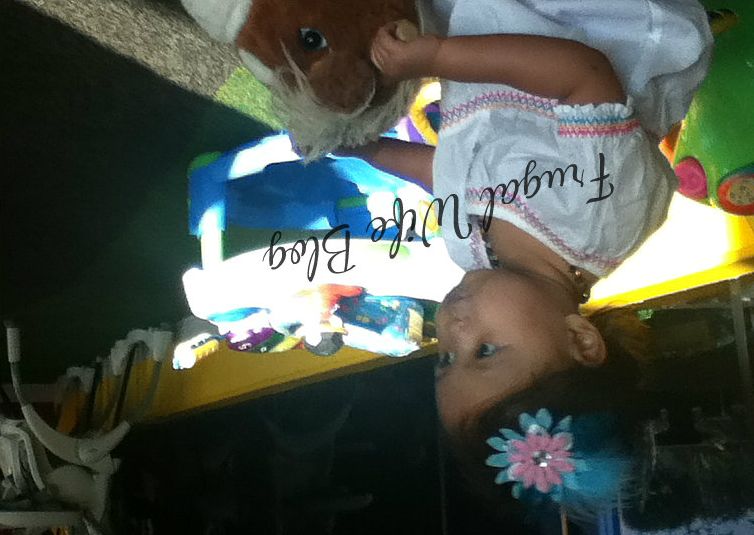 This was a black headband so it blended in with her hair. She amazed me by letting it stay on and didn't try taking it off!
The Deluxe Glitter Art kit has supplies to make lots of glitter notecards, gift tags, and trinket boxes. There is a lot of glitter in this one, hence the name. 🙂 So be prepared to prep the table with newspaper to contain and gather all the extra glitter. It's such a fun kit for her cause she just loves anything to do with glitter. There's just something about glitter that draws a kid in!
The Gnome Garden was easy to set up and decorate. It's really cute and we just need to figure out a place to display it. This is one kit where it's a one-time activity unlike the others.
These craft kits are a great way for me and my daughter to have some quality time and for her to build on her creativity skills. She prefers to follow design suggestions but will sometimes go freestyle and create her own masterpiece. These kits also help to get her away from all the electronic toys in the house and great for playdates with friends.
Faber-Castell has such awesome and fun kits and I love how the above kits  (except the Gnome Garden is a one item craft kit) has EVERYTHING needed to create not just one craft item but many that your kids can each do one and still have left over to have a craft session with friends!
These are just 3 of the plethora of craft kits available from Faber-Castell. Just go to Creativity for Kids and see for yourself just how many are available. There's bound to be one or two or many kits I know your kids will want!
And, if you're at a loss at what to get as a gift for someone's child, these would be great presents for all occasions!
Connect with Creativity for Kids on Facebook or Twitter!
Want to win some craft kits for your kids? Enter via the Rafflecopter below to win Deluxe Glitter Art and Beach Buddies Shell Craft Kits!
By publishing this post, I received free products as part of a promotional program with MomSelect. All opinions are my own.